SEEL-Systems Engineering Economics Lab was established in 1983 by Hector McNeill to track technological developments in global networks and information technology and to identify and develop digital applications for the benefit of the wellbeing of communities worldwide.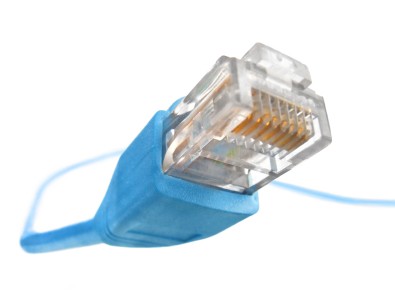 We are now a division of
the George Boole Foundation Limited
a non-profit foundation established in 2010. Our research & development work has been coordinated through the Seel-Telesis Development Programme.
Since our foundation we have been at the forefront of the following developments:
Learning systems geared towards innovation
LST-Locational state theory and its applications development
Ecosystem & natural environmental factor modeling/simulation
Agricultural/food security models
Biomass modeling/carrying capacity (flora, fauna, human populations)
Accumulogs (blockchain technology)
Plasma.Systems databases and global navigators to support cloud applications
OPEE - Object profile elements extension is a dataset validator paradigm based on LST - continued development under Plasma.Systems
BSR was organized to analyse strategic issues facing the United Kingdom.

A decade of increasing turmoil resulting from inappropriate economic policies, BREXIT and Covid-19 demands fresh in-depth analysis of the economic and constitutional challenges facing the nation, with a focus on recovery.

The Q4 2021 volume reviews the issues and presents a series of economic and constitutional proposals for a sustainable future.

Release date: Q4, 2021.

In 1985 SEEL purchased the collections of output of the Decision Analysis Group of the Stanford Research Institute as a foundation reference to establish research and development in this area. During the last 35 years SEEL has become a leading development centre for advancing both the theory and practice of decision analysis. Most applications are in the area of sustainable natural resources and agricultural activity design and implementation management.

Most of these developments have provided significant advances in the identification of needs, information collection and decision analysis in the fields of project design and implementation management for social and economic development. In the last five years we have been responsible for the systems design and implementation of the Navatec System a comprehensive project cycle management system which has since been substituted by the SDGToolkit to support Agenda 2030. Our developments provide objective and quantitative foundations for the analysis of risks facing populations who depend on renewable natural resource systems including natural environments and their ecosystems, sustainable agricultural systems, forestry and fisheries as well as conservation of soil and water resources.

We are the lead organization in research and development of the
Real Incomes Approach to economics
. This is the only macroeconomic model and policy propositions that are supply side in terms of policy instruments, decision incentives, the promotion of productivity, compensatory income distribution and accessible prices.

Results of our analyses on needed changes in economic organization led to the formation of Mutec.uk an extension services in support of mutuals dealing with technological development. The first product of this initiatives is Mutec.cloud a cloud-based field service support for teams in low income countries to design effective projects to support Agenda 2030 Sustainable Development Goals (see SDGToolkit below)

Our first spin-off was the creation of a unit,
Navatec.com
, in 2000, responsible for the commercial development of all SEEL-Telesis output related to cloud applications. As a division of the George Boole Foundation, Navatec complied with the principles of not for profit operations with all margins being invested in research to advance the state-of-the-art, effectiveness and efficiency of practical solutions. In 2015, changes brought about in the approach to sustainability and climate action under Agenda 2030 led to a highly integrated Navatec System being replaced by a multi-module,
SDG Toolkit
. This is expected to be launched in Q4 2020.